https://www.youtube.com/watch?v=rjFxWisKMtc
RE/MAX Real Estate Services
Las Vegas Real Estate
Choosing The Right Realtor To Help You Buy Or Sell Las Vegas Luxury Homes
Las Vegas Real Estate specializes in helping our clients buy and sell luxury homes for sale in the Las Vegas area. For the past 15 years, the top Realtor RE/MAX Las Vegas Ratliff Realty Group is renowned as a leading Las Vegas luxury real estate agency.
Selling Las Vegas Luxury Homes for Sale
When choosing a top realtor to sell your luxury home, you want to be confident that you can trust your agent to get top dollar for your home, and get it sold as quickly as possible! You also want a real estate agent that is tech savvy, so that you know your home is being promoted on all the major search engines, and across the major social media networks like Facebook, Twitter, and YouTube, so that your property gets maximum exposure!
Las Vegas Real Estate  top realtor that combines his tech savvy internet marketing skills, with good old fashioned relationship building. Las Vegas Real Estate Authority is well connected in the Las Vegas real estate market. Bob & Diana have so many connections with other real estate brokers in Las Vegas, your luxury home will get promoted quickly and massively.
Buying New Luxury Homes In Las Vegas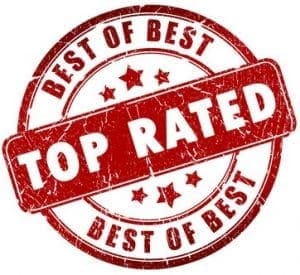 When choosing a top realtor to help you find your new luxury home, it's important to work with an agent that knows the area well. It's also important to engage a realtor that responds quickly to your requests, or concerns, and that listens to YOUR needs, not someone that just wants to make a quick commission. Your top realtor should also be a skilled negotiator in order to help you stay within your budget.
It's also important to work with a top realtor that knows the lending market. Bob & Diana work with some of the top qualified lenders that will help you get the financing you need to fit your budget.
With over 20 years experience in the Las Vegas luxury homes for sale market, Bob & Diana, has all the right connections, knows the market inside and out, treats every client like a VIP, and can help you find your dream home within budget.
Whether you're looking to sell your Las Vegas luxury homes for sale, or you're in the market to purchase a new one, Bob & Diana can serve all your needs.
Bob & Diana are considered by many to be the best top Realtor, Las Vegas has to offer!
For more information about what Estates of Las Vegas has to offer you, please visit http://las-vegas-real-estate-authority.com or simply contact Bob & Diana directly so that they can answer all of your questions personally.
Realtor Reviews – Nice Things Our Clients Say…
Let one of our experienced Las Vegas real estate agents / realtors take the home buying pressure off. Simply send us some details about your ideal home and the property matches will be emailed right back to you. It's quick, easy, simple and confidential. And, don't forget, our Las Vegas top Realtor home tours are FREE to you, the homes for sale buyer.
The first step in purchasing is being pre-qualified for a loan, should you finance it. Our certified Las Vegas Real Estate Authority agents can help you get your pre-approval done quickly and easily.
Top Realtor Selling Home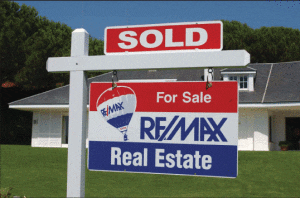 Selling in this market may be a real challenge for some home owners. We have been one of the hardest hit cities in the country with prices depreciating at all time lows. Request a free home evaluation and we will sit down with you for a free consultation, delivering the most complete and up-to-date profile of your neighborhood and find the best Las Vegas Real Estate Authority comparables to list your home at the right price for a speedy sale. Leaving you with the most equity in your pocket!
Short Sales
Short selling seems to be most common in the housing market today. If you require a short sale, our Las Vegas real estate agents expert will answer all of the questions needed to be sure you understand the process on how to successfully handle the short sale. There are an abundance of programs designed and available to the homeowner to prevent foreclosure. By using a Las Vegas Real Estate Authority agent equipped with the knowledge and tools to guide you through the process there is no reason for a property to go into foreclosure. And did you know that the banks will pay the top Realtor commission and not you when you short sell your home? That's right, it doesn't cost you anything! Call us today at 702-508-8262 or email for a FREE consultation!
Foreclosures
If you are facing Las Vegas real estate foreclosure, contact us today to find out how you might save your home, even though you may have received a Notice Of Default Period. Save your credit. You have choices, and we're happy to walk you through the process, step-by-step.
Las Vegas Real Estate Authority
Recently Listed Properties
Our Agents
Homes for Sale