Las Vegas Mortgage Payments Behind? Five Things Not To Do!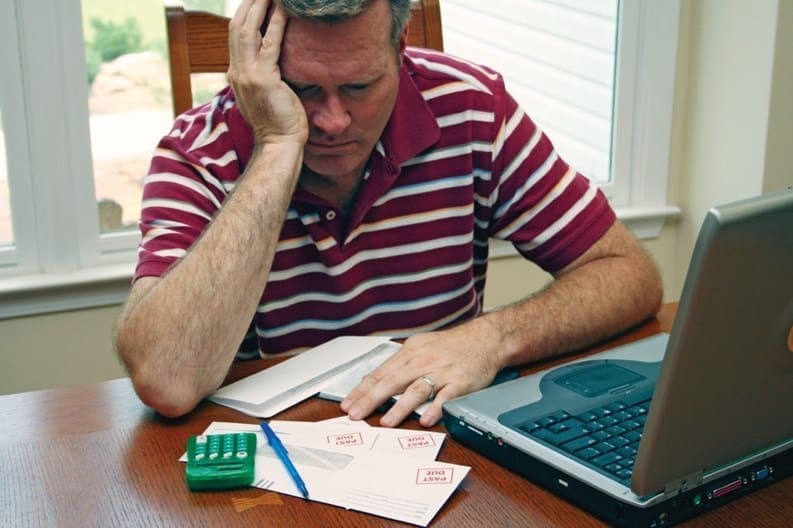 Las Vegas Mortgage Payments Behind?
Number One:
Do NOT do nothing.
Far too many people just accept Las Vegas Mortgage Payments Behind what they think is inevitable, foreclosure. Do not take this path – there are options available to you.
Explore the potential options that will be best for your situation. The result of doing nothing is far too damaging for many years to come.
In addition, doing nothing and letting the property go Las Vegas Mortgage Payments Behind to foreclosure leaves you open to the second lender (HELOC) coming back to you AFTER the foreclosure in an attempt to collect. When a lender agrees to and completes a Las Vegas short sale, we work to have them release any future rights to pursue a deficiency.
There will come a time when you will want to look back on this situation and know you did everything you could. TAKE ACTION NOW!
Las Vegas Mortgage Payments Behind TAKE ACTION NOW!!
Number Two:
Do Not pay upfront fees!
Las Vegas Mortgage Payments Behind SCAM ALERT: Unfortunately, with a housing crisis, the scam artists move in. Never pay anyone an upfront fee to negotiate a Las Vegas short sale. The sellers' lender will pay all commissions, closing costs and fees associated with a Henderson NV short sale transaction.
Avoid any company that is asking for money upfront. There have been many cases of people paying upfront costs (sometimes in the thousands) and the company/person then "disappears" and does not provide the service(s) promised.
Las Vegas Mortgage Payments Behind no company should ask for money upfront when the service has not been provided. We get paid by the bank, when the deal closes! If a company representing you feels confident they will close the deal, they won't be asking for that money.
Las Vegas Mortgage Payments Behind
Number Three:
Do Not authorize a prospective buyer to deal directly with your lender.
The buyer has one goal and one goal only, and that is to negotiate a low, probably very low price with your lender. The buyer will ask your lender to accept a discounted payoff. The negotiations could go on over an extended period, and if the transaction does not work out, the buyer may elect not to buy your property. It could leave you with very little time to resolve the situation and avoid foreclosure. Further, you have no control over the information that goes to your lender or the accuracy thereof. It is entirely possible that the buyer could handle the negotiation and presentation of information in a way that makes it very difficult for you to resolve your loan situation later.
Number Four
Absolutely DO NOT ever deed your property to a third party without absolute confirmation your loan has been paid off!
If you deed your property to a third party, that party then controls the property. The new owner can rent the property (and keep the rent), attempt to sell the property to make a profit, move into the property or use the property in other ways. What the new owner might not do is make mortgage payments, and that could become a big problem for you.
Just because you no longer own the property, does not mean you are no longer responsible for the mortgage loan obligations. The lender made the loan to you. You will be primarily responsible for the mortgage obligation until it is paid off. If you give up control of the property and the new owner does not pay on the loan, the damage to your credit could be catastrophic.
Note: If you believe this option is best for you, please consult with an attorney – not the buyers' attorney – before completing the transaction.
Number Five
Do Not sell your home at a huge discount.
Las Vegas Mortgage Payments Behind While most all the clients we work with in the Las Vegas, Clark County Nevada area owe more on their home Las Vegas Mortgage Payments Behind than it is worth, there are a few that have equity and because of a financial hardship they are now facing foreclosure. Unless the actual foreclosure sale date is less than 45 days away, you have time to explore options. As a rule, if someone is pushing you to get you to sell your property to them, it's probably because the deal they are proposing is very favorable – to them.
If you have equity in your home, it belongs to you. For a Free, no obligation assessment, just call or contact us today.
Las Vegas Mortgage Payments Behind AVOID FORECLOSURE
There Are Options
If you have fallen behind on your mortgage, you will receive information – and lots of not so subtle suggestions – from many people who want to take advantage of your temporary misfortune. They will tell you that time is your enemy and that you must act immediately to save your credit. That will normally be followed by a proposal to solve your problem by selling or deeding your property to them.
Don't do it! Do not do anything until you understand your options.
Here are some of your options…
Las Vegas Mortgage Payments Behind Sell Your Property:
If you do have equity remaining in your Las Vegas property, sell it at fair market value and put your equity in your bank account – where it belongs. We can help here and we will be sure you get your equity.
Las Vegas Mortgage Payments Behind A Short Sale:
If you don't have equity in your property and owe more than your home is worth, you can look at negotiating a discounted payoff with your mortgage company. We can negotiate with your mortgage company on your behalf to be approved for a " Short Sale in Las Vegas." We negotiate daily on these and here's the best part:
The lender pays all of the sales costs including title and escrow fees, commissions and delinquent taxes / HOA dues.
Refinance:
Las Vegas Mortgage Payments Behind Refinance the property and pay off existing loans.
We have loan sources for this type of loan, but the loans are very expensive and they normally require that the borrower have significant equity in the property. With the tightening of the credit market and declining home values, it has become very difficult for individuals to find financing. Nevertheless, refinancing is an option for a select few.
Negotiate a Forbearance Agreement:
Negotiate a Forbearance Agreement with your mortgage company.
For those borrowers who experienced a temporary event that caused them to fall behind on their mortgage, a Forbearance Agreement with the lender is a good option. In most cases, the mortgage company is going to look for two things when considering a forbearance agreement.
Las Vegas Mortgage Payments Behind First, they will want to know why the loan became delinquent in the first place. It helps greatly if the problem was something beyond the control of the borrower – serious illness or injury, temporary disability or a one-time disruption in income.
Second, the bank will need to see that the borrower's financial difficulties have been corrected. The mortgage company wants to know that the borrower is now on a solid footing and can be counted upon to make regular loan payments as agreed. The new payment will probably include some amount to go to the delinquent amount.
Do Nothing: Of course, you could just do nothing. 7 out of 10 Foreclosures go this route because the situation seems overwhelming. It is a heavy burden, but the consequences of a foreclosure are so serious that every effort should be made to avoid it if Las Vegas Mortgage Payments Behind.
For more information on {Real Estate Agency Las Vegas NV | Short Sale Expert Las Vegas NV | Real Estate Attorney Las Vegas NV | Retirement Community Realtor Las Vegas NV | Property Management Company Las Vegas NV | Commercial Realtors Las Vegas NV | ReMax Las Vegas NV | Realtor Las Vegas NV | Real Estate Las Vegas NV | Remax Properties Las Vegas NV | Buying A Home Las Vegas NV | Houses For Sale Las Vegas NV | 55 Active Adult Communities Las Vegas NV | Luxury Homes For Sale Las Vegas NV | Homes For Sale Las Vegas NV}, { Real Estate Attorney Las Vegas NV | Buying A Home Las Vegas NV | Homes For Sale Las Vegas NV | Realtor Las Vegas NV | Retirement Community Realtor Las Vegas NV | 55 Active Adult Communities Las Vegas NV | Houses For Sale Las Vegas NV | ReMax Las Vegas NV | Short Sale Expert Las Vegas NV | Remax Properties Las Vegas NV | Luxury Homes For Sale Las Vegas NV | Real Estate Agency Las Vegas NV | Property Management Company Las Vegas NV | Real Estate Las Vegas NV | Commercial Realtors Las Vegas NV} and { Buying A Home Las Vegas NV | Remax Properties Las Vegas NV | Commercial Realtors Las Vegas NV | Short Sale Expert Las Vegas NV | ReMax Las Vegas NV | 55 Active Adult Communities Las Vegas NV | Property Management Company Las Vegas NV | Real Estate Attorney Las Vegas NV | Real Estate Las Vegas NV | Real Estate Agency Las Vegas NV | Retirement Community Realtor Las Vegas NV | Luxury Homes For Sale Las Vegas NV | Realtor Las Vegas NV | Houses For Sale Las Vegas NV | Homes For Sale Las Vegas NV}
you can contact us at:
Ratliff/Pittenger Group: ReMax Advantage
8548 W. Lake Mead Blvd.
Las Vegas, NV. 89128
rratliff@remax.net
702-807-5528
Ratliff/Pittenger Group: ReMax Advantage
10075 S. Eastern, #103
Henderson, Nevada 89052
United States
bonniepitt@gmail.com
702-233-6824
Las Vegas Mortgage Payments Behind Related articles
Google+