Home
Million Dollar Homes Las Vegas For Sale Mansions
https://www.youtube.com/watch?v=bm-MgN0-WQs
Start Your Research Here: Exclusive Luxury Houses Information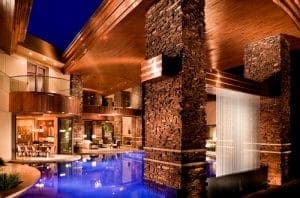 Life in Las Vegas is all about luxury and right now Million Dollar Homes Las Vegas For Sale  are available at unheard of prices! There are stunningly beautiful custom houses on the market and ready for immediate occupancy. These one-of-a-kind custom houses are attractively priced. Imagine moving into your own dream that features 5 bedrooms, 6 full baths and 5600 square feet of exquisite living space for you and your family.
Million Dollar Homes Las Vegas For Sale Mansions
Each of these unique mansions has its own impeccable floor plan and lavish landscaping. Many Clark County Nevada mansions are in guarded gated communities for your peace of mind, safety and security. We have access to the most exclusive custom houses in Las Vegas and Henderson, NV. Elegance, beauty and Luxury Houses are just some of the words that can be used to describe the homes our clients have bought and sold through our multi million dollar homes in Las Vegas real estate company.
Las Vegas Custom Estate Houses
Our Million Dollar Homes Las Vegas For Sale agents have access to the most exclusive Las Vegas Custom Homes communities in the city including:
Upscale Houses Are located All Over the Valley
This famous city is known for its glitz and glamour and the Million Dollar Houses for Sale mansions can certainly keep up with that million dollar home reputation. That is one reason Ratliff Realty Group is the premier custom mansions company in the Valley.  Feel free to browse through our exclusive collection of custom Luxury Houses through our database.
We take a different approach to real estate which is what we attribute our great success to. From creative and innovative Luxury Houses marketing strategies, to unparalleled attention to our clients, and a highly experienced and skilled team, you can rest assured that when you choose to help you buy or sell your home you are making the right decision. When searching for custom houses there is one place that comes to mind; Ratliff Realty Group RE/MAX. We take advantage of using the latest in technology, market research and business strategies to exceed the expectations of even the most demanding clients.
 Mansions in Clark County Nevada
Our exceptional Million Dollar Homes Las Vegas For Sale customer support personnel looks forward to serving you. For further Luxury Houses information on mansions get in touch with us at: RE/MAX Las Vegas Ratliff Realty Group at 702-807-5528.
Related Articles