Land for Sale Golden Valley Kingman Arizona – Commercial Acreage AZ – Raw Land for Sale Kingman Development commercial acreage AZ. It is in an area known as Golden Valley, Arizona. The development is on Highway 93 leading from Kingman en-route to Las Vegas, Nevada.
Exclusive Commercial Acreage Kingman AZ Information Golden Moon Ranch Golden Valley Arizona
As there are many trucks that travel Highway 93, a Truck-stop has been designed for the conveniences of the truckers including showers and a hotel.
In the summer of 2014, the Arizona and Nevada Departments of Transportation completed the two-year Interstate 11 (I-11) and Inter-mountain West Corridor Study.
Congress recognized the importance of the portion of the Corridor between Phoenix and Las Vegas and designated it as future I-11 in the recent transportation authorization bill, Moving Ahead for Progress in the 21st Century Act (MAP-21).
The study included detailed corridor planning of a possible interstate link between Phoenix and Las Vegas, and high-level visioning for extending the corridor south to Mexico and potentially north to Canada.
Some sections of this corridor will be constructed or enhanced in coming years, while the majority of the corridor remains in the long range planning phase.
Land for Sale Golden Valley Kingman Arizona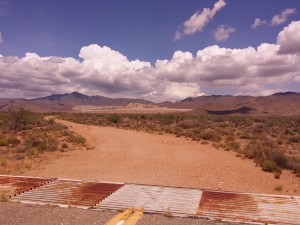 Bullhead City, Arizona is 35 miles away for casinos and entertainment. As well, the Colorado River is 28 miles away for boaters and river activities.
Highway 93 has opened the new overpass across the Hoover Dam making it very easy to get into Las Vegas, Nevada a lot quicker and is one hour from the development.
Land for Sale Golden Valley Kingman Arizona as well, on the west side of Highway 93, an RV Park has been design for 285 lots.
There are many winter visitors to this area with RV trailers and are looking for a place to stay throughout the winter.
PROPERTY TYPE: LOTS AND LAND
Raw Land for Sale Kingman
Call 702-508-8262 and ask for Bob & Diana with Ratliff Realty Group RE/MAX Las Vegas Nevada.
Land for Sale Golden Valley Kingman Arizona
When buying or selling Las Vegas homes for sale.
Contact an experienced Realtor!
Bob and Diana
Robert Ratliff RE/MAX Reliance
702-508-8262
3700 S Hualapai Way #201
Las Vegas
,
NV
89147
Monday, Tuesday, Wednesday, Thursday, Friday
9:00 am – 5:00 pm
Land for Sale Golden Valley Kingman Arizona
Latest posts by Robert Ratliff
(see all)