Discover the opulence of Vegas!
Dive into our guide to Las Vegas' luxurious neighborhoods, your gateway to the high-life in the heart of Sin City.
Explore Las Vegas Luxury Neighborhoods
In Las Vegas, luxury isn't just a word, it's a lifestyle.
I've walked through palatial homes in The Ridges, admired the stunning architecture in Anthem Country Club, and savored the panoramic views in Spanish Hills.
These top-rated communities aren't just neighborhoods, they're havens for the high-end lifestyle.
Whether you're seeking a custom-built mansion, a golf course estate, or million-dollar views, Vegas has it all.
In my 15 years of navigating this desert oasis's real estate market, I've seen first-hand the amazing amenities these upscale communities offer.
From championship golf courses to outdoor activities, there's always something to indulge in.
But, don't take my word for it.
I'll guide you through the crests and valleys of these luxury neighborhoods, the real estate options available, and the local attractions making them the epitome of luxury living.
And when you're ready to live the Vegas luxury lifestyle, I'll connect you with experienced realtors ready to assist.
Key Takeaways
Las Vegas offers a wide range of luxury neighborhoods, each with its own unique features and amenities.
Many of these luxury neighborhoods offer stunning views of the city, mountains, and golf courses.
These neighborhoods often include custom-built homes, gated communities, and access to exclusive amenities such as golf courses and parks.
It is recommended to contact experienced realtors specializing in Las Vegas luxury neighborhoods for assistance with buying or selling homes in these areas.
Top Rated Communities
Imagine living in one of Las Vegas' top-rated communities, like The Ridges, where you're surrounded by luxury mansions and stunning custom homes.
Or Anthem Country Club in Henderson, where you can take in panoramic views of the city and mountains every single day.
These neighborhoods are known for their top-rated schools, luxury amenities, and community events that cater to a luxurious lifestyle.
They offer more than a home, they provide safety and security, and a rich community life.
Plus, there's the convenience of nearby shopping, adding to the ease of living.
Each community has its unique charm, whether it's the golf course estate homes in Falcon Ridge or the waterfront living and views at Lake Las Vegas.
The luxury life awaits you here.
Amenities and Features
You'll find yourself surrounded by stunning views, championship golf courses, private parks, and exclusive access to biking and hiking trails in these opulent communities.
The luxury amenities and exclusive features in Las Vegas' affluent neighborhoods are second to none.
Private golf courses offering panoramic city views and challenging holes.
Community attractions such as private parks, yacht clubs, and tennis courts.
Property options ranging from custom-built estates to semi-custom homes.
Exclusive access to miles of biking and hiking trails.
Realtor assistance to help you navigate the luxury real estate market.
Understanding the Las Vegas neighborhood market is crucial.
It's not just about buying a luxury property; it's about investing in a lifestyle.
Let me guide you through the selection process to find the perfect fit for your luxury living dreams.
Real Estate Options
In these affluent communities, there's a wide array of real estate options to choose from, ranging from million-dollar homes with panoramic views to luxury mansions built around private golf courses.
The pricing trends in these neighborhoods reflect their exclusivity and the high demand for luxury living.
Furthermore, the investment potential in these areas is quite significant.
New construction projects are continuously sprouting, introducing unique and opulent homes into the market.
Rental market analysis shows a steady demand for luxury homes, making them a viable investment choice.
Finally, a market competition analysis reveals that these neighborhoods are among the most sought after, indicating their enduring appeal and investment worthiness.
Las Vegas luxury neighborhoods are truly a playground for the discerning property connoisseur.
Local Attractions
Don't forget to explore the local attractions that add charm to these exclusive communities.
Beyond the luxurious homes, you'll find a plethora of entertainment options, from high-end casinos to world-class shows.
The dining experiences are equally impressive, with a variety of gourmet restaurants offering international cuisine.
Outdoor activities abound too.
You can enjoy golfing on manicured courses, hiking in the Red Rock Canyon, or boating on Lake Las Vegas.
The shopping opportunities are endless, with designer boutiques and upscale malls scattered across the city.
And let's not forget about the cultural events.
From art festivals to music concerts, there's always something happening.
All these attractions contribute to the allure of these luxury neighborhoods, making Las Vegas not just a city, but a lifestyle.
Contacting a Realtor
When it's time to take the plunge and invest in a dream home, it's crucial to have a reliable and experienced realtor by your side.
Having the right professional can make all the difference, especially in the luxury real estate market of Las Vegas.
As a realtor specializing in high-end properties, I offer expertise and a detailed knowledge of the area's most prestigious neighborhoods.
My availability is flexible, ensuring you have assistance at every step in your journey.
I'll provide you with up-to-date market trends, essential pricing guidance, and bespoke negotiation strategies to get the best value for your investment.
With a comprehensive understanding of the Las Vegas luxury real estate market, I'm here to make your dream a reality.
Frequently Asked Questions
What is the average cost of homes in these luxury neighborhoods of Las Vegas?
I'm afraid I don't have the exact figures, but these luxurious Las Vegas neighborhoods, with their stunning architectural styles, investment opportunities, celebrity residents, and eco-friendly features, typically command prices well into the millions.
What is the crime rate in these luxury neighborhoods in Las Vegas?
As a luxury real estate expert, I can confirm that safety measures are top-notch with Neighborhood Watch, police presence, advanced security systems, and active crime prevention in these upscale Las Vegas communities.
Are there any specific property taxes or homeowners association fees in these luxury neighborhoods?
Just by coincidence, I was recently analyzing property taxes and HOA fees in Vegas' luxury neighborhoods.
They vary but offer tax benefits and investment opportunities due to luxury amenities and diverse neighborhood demographics.
What are the school districts like in these luxury neighborhoods of Las Vegas?
School performance in these upscale neighborhoods is top-notch with qualified teachers leading innovative curriculums.
Parent involvement is high, extra-curricular activities are plentiful, and special education programs are well-funded.
It's an ideal environment for quality education.
Are there any restrictions or specific regulations for homeowners in these luxury neighborhoods?
"Isn't it funny how luxury comes with rules?
Architectural restrictions keep the aesthetics upscale.
Neighborhood amenities are top-notch but expect pet policies.
Rental limitations are common, as are garage regulations.
It's exclusive living at its finest."
The Ridges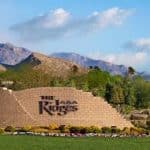 The Ridges Las Vegas has Forbes magazine ranks The Ridges luxury mansions as one of America's top communities to live in. The Ridges is the premiere luxury mansions communities.
---
Arrowhead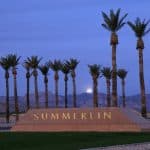 Large custom homes on 1/2 acre to 1 acre lots. Arrowhead at The Ridges is a stunning community vs. the other estate houses.
---
Boulder Ridge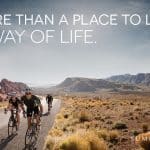 Boulder Ridge home builder Christopher Homes built semi custom home neighborhoods. Christopher million dollar homes is a perfect fit in The Ridges. Fairway Pointe semi custom townhomes at The Ridges offers low maintenance costs with a stunning life style.
---
Falcon Ridge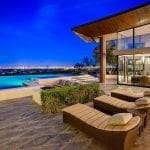 Falcon Ridge offers golf course estate homes plus strip views. Home lots in Las Vegas.
---
Promontory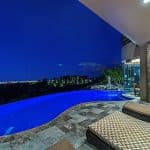 Promontory with luxury mansions with panoramic views of the Bear's Best Golf Course and the Las Vegas strip. The Ridges luxury mansions are some stunning million dollar homes Las Vegas.
---
Redhawk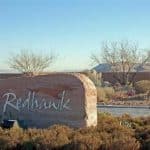 Redhawk has its own neighborhood park and 82 estate homes.
Custom luxury million dollar homes Las Vegas range from one story to three stories
Most Redhawk at The Ridges at The Ridges custom Las Vegas luxury homes with panoramic golf or strip views.
---
Ridges: Rimrock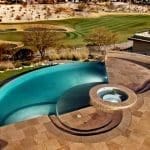 Rimrock larger million dollar homes Las Vegas with elevations that produce panoramic views.
Luxury gated communities in Las Vegas at The Ridges are some of the finest luxury homes.
Topaz Ridge entirely one story neighborhood of semi custom featuring casitas, outdoor kitchens, courtyards.
Topaz Ridge at The Ridges is a great starting point in The Ridges!
---
Anthem Country Club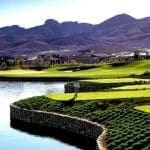 Anthem Country Club luxury neighborhoods in Henderson located close to Black Mountains. This guard gated community has panoramic views of the city and mountains.
Anthem Country Club homes offers:
outdoor amphitheater
numerous parks
an 18 hole championship golf course
an elegant clubhouse
fitness center
tennis complex
Anthem Country Club is a community of both custom and semi custom properties.
---
Bellacre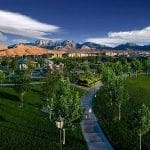 Bellacere million dollar homes Las Vegas luxury neighborhoods homes. Built along the TPC Canyons golf course in the Bellacere neighborhood.
Many of these homes were built by well known luxury builder, Christopher Homes Las Vegas.
These luxury residences are located  in a private guard gate with easy access to either TPC Summerlin or TPC Canyons golf courses.
Bellacere in Summerlin.
---
Canyon Fairways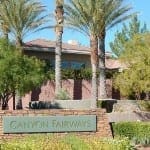 Canyon Fairways homes Las Vegas luxury neighborhoods in the middle of Summerlin.
Custom neighborhood houses guard gate and are built beside the TPC Canyons golf course.
Canyon Fairways area of The Canyons neighborhood in the Summerlin community of Las Vegas, Nevada.
Canyon Fairways is a luxury community located in the master planned Summerlin area in southwest Las Vegas.
Expensive neighborhoods in Las Vegas is part of the larger village named The Canyons.
Tournament Players Club at the Canyons Golf Course for residences.
Custom properties in Canyon Fairways go for a million dollars plus.
---
Canyon Gate Country Club
Canyon Gate Country Club custom Summerlin NV has estate and luxury homes that are amazing.
Canyon Gate homes are built around the Ted Robinson golf course.
---
Eagle Hills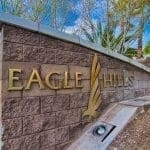 Eagle Hills Las Vegas luxury neighborhoods park is a focal point. Homes in Eagle Hills guard gated Summerlin community.
Eagle Hills is composed of envious exclusive homes in Summerlin that are all custom estate homes in Summerlin.
Eagle Hills you can walk to schools, parks, shopping and Summerlin trail system.
---
Lake Las Vegas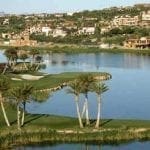 320 acre man made lake makes this Lake Las Vegas community stand put from other resort style communities.
Las Vegas luxury neighborhoods in Henderson offers this outstanding waterfront living and waterfront views. Lake Las Vegas has several golf courses and a yacht club with two resorts.
Shops and restaurants are located in Lake Las Vegas and is guard gated with million dollar homes in this lake village.
---
MacDonald Highlands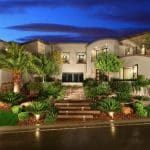 MacDonald Highlands is the jewel of million dollar homes Las Vegas and Henderson.
MacDonald Highlands is positioned on 1200 acres with strip views, city views, mountain views and golf views.
Las Vegas luxury neighborhoods in Henderson NV. Dragon Ridge Golf Club includes estate homes in MacDonald Highlands.
---
Roma Hills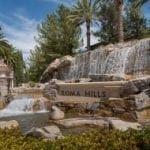 Roma Hills is one of the finest community in the Southern Nevada real estate market.
The early 2000′ was the start when neighborhoods in Roma Hills were built.
Million dollar homes Las Vegas custom lots available to purchase.
---
Mountain Trails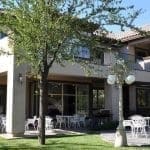 Mountain Trails is a guard gated luxury neighborhoods Summerlin properties.
½ acre minimum lots. Some have strip views.
Las Vegas luxury neighborhoods with a neighborhood park, tennis courts and  Summerlin trail system.
---
Queensridge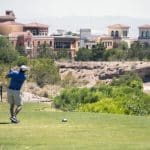 Queensridge luxury properties.
Next to Summerlin, Queensridge is a luxury home community.
Upscale 800 acre neighborhood on the west side of the Las Vegas valley, Queensridge in the neighborhood of Peccole Ranch located close to Summerlin.
Homes have a French, Italian and English neighborhood architecture.
Queensridge is located in the 89145 zip code.
View our Zip Code Map
---
One Queensridge Place
At One Queensridge Place, luxury neighborhoods in Las Vegas home buyers enjoy a range of luxury health amenities that rival those at the world's premier fitness centers and spas.
Each residence receives a private locker in the climate-controlled, one-of-a-kind wine cellar with a tasting area, intimate lounge, and an outdoor terrace overlooking the Badlands Golf Course.
Residents can enjoy the private dining area that comes complete with a catering kitchen for events.
There is no other tower in Las Vegas and possibly the country that can compare to Queensridge.
Offering an extensive list of amenities above and beyond others Queensridge is truly a luxuries tower.  Each home comes with a two car private garage.
Each garage is climate controlled.
The Spa is second to none with locker rooms and pools that set the bar.
With Queensridge its not enough to say they have a spa or a pool the atmosphere created is found no ware else.
These High Rise condos are better described as custom homes in the sky.
---
Red Rock Country Club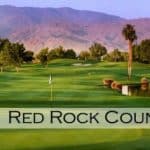 Red Rock Country Club is a stunning guard gated community next to the Red Rock Canyon National Conservation Area. 1,000 luxury houses and about 100 custom estate houses.
Two Arnold Palmer built golf courses and a 42,000 sf clubhouse with sports club, aquatic center, fitness facility and tennis club.
---
Seven Hills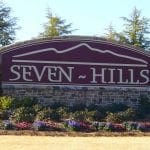 Seven Hills has an Italian Renaissance and Spanish architecture Henderson home community.
Golf holes on The Rio Secco Championship golf course.
Seven Hills homes some of the finest in the Las Vegas valley.
---
Spanish Hills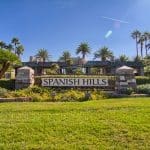 Spanish Hills million dollar homes Las Vegas luxury neighborhoods have panoramic views of the Las Vegas strip.
The luxury houses in Spanish Hills luxury community is a guard gated with park and tennis courts.
---
Spanish Trail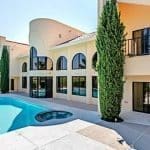 Spanish Trail golf course million dollar houses Las Vegas luxury neighborhoods.
Spanish Trail homes has 27 holes of championship golf, custom Las Vegas homes, estate homes and semi custom luxury homes that make excellent snow bird residences.
Spanish Trails is conveniently located approximately 15 minutes from the airport and famous strip.
---
Summerlin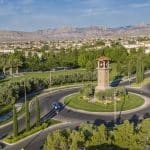 Summerlin is full of Las Vegas luxury neighborhoods house communities.
Amenities include:
championship golf courses
exclusive guard gated neighborhoods
views of the famous strip
luxury golf course views
mountain views
water views
custom luxury estate homes
built by some of the most talented and influential architects.
---
Tournament Hills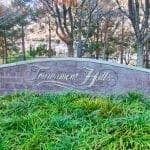 Tournament Hills homes estate custom home home to TPC Summerlin Golf Course.
Tiger Woods won his first PGA tour win on this golf course.
The custom estate homes in Summerlin luxury neighborhoods Las Vegas NV.
Tournament Hills is home to many of the top and wealthy residences.
---
The Palisades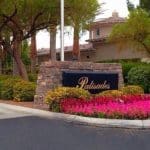 The Palisades views of mountains and the city are an important part of the luxury community.
Many of the estate houses in this Summerlin community residents enjoy nature.
You have access to Red Rock Canyon National Conservation Area.
There are miles of biking and hiking trails.
Membership to the exclusive 36,000 sq. ft.
TPC Clubhouse offering:
fine dining
lighted tennis courts
lounge
Olympic-sized swimming pool
amenities at Las Vegas luxury neighborhoods The Palisades.
---
The Estates at Southern Highlands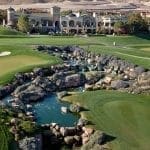 The Estates at Southern Highlands million dollar homes Las Vegas community.
The Estates at Southern Highlands in offers a Las Vegas luxury neighborhoods luxury life amenities.
These homes have panoramic views and elevation changes. Beautifully designed Robert Trent Jones, Sr. and Jr. built championship golf course.
---
Las Vegas Luxury Neighborhoods Conclusion
Living in Las Vegas' luxury neighborhoods is like owning a slice of paradise on earth.
With high-end properties boasting stunning features and prime locations, it's easy to see why they're the crown jewels of the real estate market.
Whether you're drawn to the golf courses in Summerlin or the stunning architecture in Seven Hills, securing your dream home is just a phone call away.
Contact experienced agents like Bob or Diana to start your journey today.
When buying or selling Las Vegas homes for sale.
Contact an experienced Realtor!
Bob and Diana
Robert Ratliff RE/MAX Reliance
702-508-8262
3700 S Hualapai Way #201
Las Vegas
,
NV
89147
Monday, Tuesday, Wednesday, Thursday, Friday
9:00 am – 5:00 pm

Las Vegas Luxury Neighborhoods
Latest posts by Robert Ratliff
(see all)