Las Vegas Real Estate Market Report June 2015 RE/MAX Realtor indicates the properties for sale market in Clark County, Nevada continues to sizzle with month over month gains as far back as the eye can see.
Properties for Sale Report Las Vegas Real Estate Market Report June 2015
Check out my Las Vegas real estate market report June 2015, which begs the question, "Is it time to buy?" or "Is it time to move-up?"
From the reputable news sources and hard stats…all signs point to yes!
If you are interested in your home's valuation, community information for a possible move, or even short sale guidance, our Ratliff Realty Group RE/MAX Realtor properties for sale services are always available to you.
So far 2015 is looking a lot like 2014 in terms of closings.
Both single family homes and condominiums are very close to 2014 levels between January and May.
However, the type of buyer has been shifting with prices ratcheting higher during the past year.
Las Vegas real estate market report June 2015 indicates investors now make up a relevant but declining share of closings and the higher prices have likely tempered some first-time buyer interest although low interest rates have been supportive of this segment.
RE/MAX Realtor
RE/MAX Realtor indicates the recent volatility in mortgage rates and the Federal Reserve jawboning about a possible interest rate hike in 2015, the low rate headwind many buyers have come to expect may not last forever.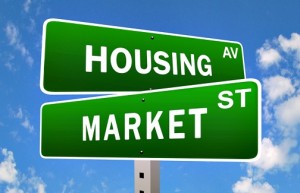 Some of the more marginal buyers may be headed for a disadvantage.
Although not all Fed observers believe they will increase rates, the recent national jobs data seems to favor the idea of a rate increase, if even a moderate one.
Still, the picture remains murky with a Fed board that is not aggressive.
After a strong bump in prices between March and April, pricing pressure took a breath and essentially traded sideways.
We prefer a more settled real estate market with gradual shifts in pricing at levels that reflect the underlying fundamentals in the job market and household incomes.
Las Vegas real estate market report June 2015 indicates job growth maintaining an upward trend, this instills some level of comfort that prices have not escalated beyond what the majority of homes for sale buyers can afford.
Las Vegas Real Estate Market Report June 2015
Las Vegas Real Estate Market Report June 2015
Latest posts by Robert Ratliff
(see all)