Las Vegas Short Sale Experts sold by RE/MAX Short Sales Specialist. Foreclosure Help Las Vegas short sale agent. FREE short sale attorney Call 702-508-8262.
Start Your Research Here: Exclusive Foreclosure Help Real Estate Agent Information
Las Vegas Short Sale Experts with hundreds of homes sold by the Ratliff Realty Group Short Sales Specialist with RE/MAX Foreclosure Help Real Estate Agent Advantage in Clark County Nevada.
Attorney Negotiated No Charge
Are You Having Trouble Making Your Mortgage Payments?
Is The Foreclosure Date Approaching?
Is Your Home Worth Less Than You Owe On It? A Short Sale May Be Your Solution
Las Vegas Short Sale Experts
Welcome to Las Vegas Short Sale Experts Realtor.
We are a local foreclosure help real estate company that specializes in helping individuals that are heading into default on their current loans or are already in foreclosure through the short sale of their home.
We handle the listing and short sale negotiations for all of Clark County, Summerlin, Henderson, Green Valley, North Las Vegas and Boulder City, along with handling the negotiations for select Realtor in Las Vegas and Henderson NV.
Short Sales Near Me
Las Vegas Short Sale Experts understand that defaulting on your mortgage can be very stressful and often times a scary situation.
Foreclosure Help Real Estate Agent have counseled many individuals and families in your same situation and have found that many people don't realize that they have options before luxury homes in Las Vegas, Nevada foreclosures foreclosure and one of them is a Las Vegas short sale.
Fill Out Form Below For Immediate Response!
Sorry we are experiencing system issues. Please try again.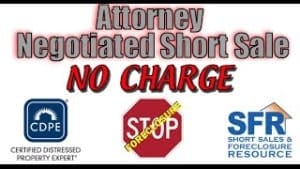 Put very simply, a short sale is when the amount owed to the lenders is more than the home can be sold for.
In a typical situation, the home owner would need to bring in the difference owed in order to sell the property.
This is where we can help.
We negotiate with the lender to accept less than the full amount owed to satisfy the debt, allowing it to be paid off "short".
Foreclosure Help Real Estate Agent
Some of the Short Sales Specialist benefits are:
Allows your home to be sold, avoiding the stress and sometimes embarrassment of foreclosure
Has much less of an impact on your credit than a foreclosure
Satisfies the debt you owe to your lender(s)
We offer Free, Discreet consultations over the phone, at our office, or in your home and there is never any obligation.
We NEVER charge you ANY out of pocket fees. We are only paid by the bank when it closes.
We have over a 95% success rate in closing our short sales.
We were one of the first teams to handle listings with banks when the market turned. Short sales are not new to us.
You will ALWAYS deal directly with our team from the first phone call to closing.
Las Vegas Short Sale Attorney FREE
Please take the time to browse through our site and gather the Las Vegas foreclosure auction information that you are looking for.
If at any time you have further questions about the Process, Foreclosure, Loan Modification, or would like more information about our Realtor Foreclosure Help Real Estate Agent services you can email or call us at 702-508-8262 anytime and we will be happy to assist you.
Las Vegas Short Sale Experts
When buying or selling Las Vegas homes…
Contact an experienced Realtor!
Bob and Diana
Robert Ratliff RE/MAX Reliance Las Vegas
702-508-8262
3700 S Hualapai Way #201
Las Vegas
,
NV
89147
Monday, Tuesday, Wednesday, Thursday, Friday
9:00 am – 5:00 pm
Las Vegas Short Sale Experts

Latest posts by Robert Ratliff
(see all)