Las Vegas Short Sale Listing Agent for most people, selling their Nevada home is the largest financial transaction in their lifetime.
So, you'll want to make sure that the Short Sale Listing Agent you choose is experienced with real estate listings and goes above and beyond traditional methods to advertise your home.
A short sale listing agent is a real estate agent who specializes in helping homeowners sell their homes through the short sale process.
In a short sale, the homeowner sells their home for less than the amount they owe on their mortgage. This can be a complex process, as it requires the cooperation of the homeowner, the lender, and the real estate agent.
If you are a homeowner in Las Vegas looking to sell your home through a short sale, it is important to work with an experienced short sale listing agent who is familiar with the local market and the short sale process.
A good short sale listing agent will be able to guide you through the process, negotiate with your lender on your behalf, and help you find a buyer for your home.
There are several Las Vegas short sale listing agent area who specialize in short sales.
You can search online for agents who have experience with short sales, or you can contact a local real estate agency and ask for recommendations.
It is also a good idea to interview a few different agents to find one who you feel comfortable working with and who you believe is the best fit for your needs.
Las Vegas Short Sale Listing Agent Free Attorney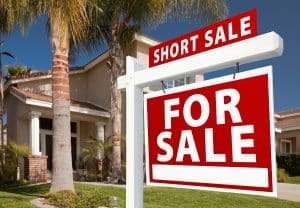 RE/MAX Las Vegas Ratliff Realty Group, Clark County Nevada Listing Agent and short sales Realtor, stop Home foreclosure help sellers successfully sell their homes in Las Vegas, Henderson, Summerlin, North Las Vegas and Clark County, NV.
In addition to the traditional marketing channels to advertise your home, such as open houses, flyers and posting on MLS, we leverage the internet to help sell your luxury homes in Las Vegas, Nevada foreclosures.
Las Vegas short sale listing agent are a Certified Distressed Property Expert and Certified HAFA Specialist, uniquely trained to help Clark County Nevada Foreclosure Help.
NO CHARGE ATTORNEY
There are a number of reasons why a homeowner in Las Vegas might consider using a short sale attorney:
Complex legal process: The short sale process can be complex and involves a number of legal considerations. An attorney with experience in short sales can help navigate the legal process and ensure that all necessary documents are properly completed and filed.
Negotiating with the lender: A short sale attorney can help negotiate with the lender on the homeowner's behalf to try to reach an agreement on the terms of the short sale.
Protecting the homeowner's rights: An attorney can help ensure that the homeowner's rights are protected throughout the short sale process, including ensuring that the homeowner is not held responsible for any deficiency balance on the mortgage after the sale.
Avoiding foreclosure: For homeowners who are at risk of foreclosure, a short sale may be a better option than allowing the home to go into foreclosure. An attorney can help facilitate the short sale process and negotiate with the lender to try to avoid foreclosure.
Dealing with tax implications: The short sale process can have tax implications for the homeowner. An attorney can advise the homeowner on any potential tax consequences and help develop a strategy to minimize them.
Las Vegas short sale listing agent often tell us that they refuse to list short sales and stop home foreclosure.
Many have tried, unsuccessfully, to negotiate short sale transactions in the past and swore off trying again.
Others Las Vegas short sale listing agent do not want to invest the time to learn what they believe is a "niche" specialty.
Some are short sales Realtor professional agents who have successfully closed short sales, but it was such a painful process, they have avoided taking on another.
Unfortunately, if you are one of these short sales Realtor agents, you are missing out on the greatest opportunity available in today's market.
Currently, 1 in 7 homeowners are not paying their mortgage.
The national unemployment rate is over 9%.
The number of short sales has more than tripled since 2008.
Bank Owned Properties Las Vegas
The short sale market is no longer a niche.
Las Vegas short sale listing agent who wants to survive and thrive today must master the short sale process. We have a free Las Vegas Short Sale Attorney.
There are several items that are necessary to stop home foreclosure the process to work.
First, you must be able to convince a short sale investor/bank that you are capable of doing all of the following:
1. Pulling accurate comps that justify the amount of the short sale.
2. Writing up a sales contract.
3. Filling out a net sheet for short sale process transactions.
4. Negotiating the terms of the agreement with the lender if needed.
5. Showing the property to prospective buyers.
6. Flexibility on terms of a traditional listing agreement.
7. Marketing the property.
8. Providing referrals and recommendations of valid service providers.
NO CHARGE ATTORNEY
Sorry we are experiencing system issues. Please try again.
When buying or selling Las Vegas homes for sale.
Contact an experienced Las Vegas short sale listing agent Realtor!
Bob and Diana
Robert Ratliff RE/MAX Reliance
702-508-8262
3700 S Hualapai Way #201
Las Vegas
,
NV
89147
Monday, Tuesday, Wednesday, Thursday, Friday
9:00 am – 5:00 pm
Real Estate Portal To Homes For Sale

Las Vegas Short Sale Listing Agent
Latest posts by Robert Ratliff
(see all)