Listing agreement cancellation clause is not brought up until you have had the experience of purchasing a product or paying for a service only to discover that it doesn't meet with our satisfaction.
We Offer The Stress Free Easy Exit Clause
In today's real estate for sale Las Vegas world, the merchant is expected to make good on their transaction and alleviate any problems to the satisfaction of the customer.
In these instances, it's common for the vendor to offer a Free Easy exit clause refund, an exchange or even a store credit.
It just makes good business sense for the merchant to tend to the customer's needs since loyal customers are the life blood of a successful business.
Listing Agreement Cancellation Clause
But suppose you find out that your realtor is not fulfilling your listing agreement? In addition to not marketing your home or following up on leads, they're not even returning your phone calls?
Having your home listed with an unresponsive agent or brokerage is truly one of the most exasperating situations to be in for a customer.
The unscrupulous agency may refuse to release you from the listing contract thereby making an already tense situation worse.
Being stuck in a listing agreement with an agent who is derelict in their duties is not only a frustrating experience, but it's one of the leading complaints customers have about real estate agents.
Real Estate for Sale Las Vegas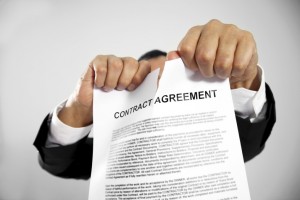 If an real estate for sale Las Vegas agent's performance is called into question, you should make every effort to communicate with them to voice your dissatisfaction and give them a chance to set things right.
Even the most responsible agent can occasionally make a mistake, it happens. A simple miscommunication or misunderstanding can usually be quickly rectified without causing any further concern.
However, if the realtor is unable or unwilling to provide an equitable resolution to the problem or if you're unhappy about the current listing agreement cancellation clause arrangement with your broker or your agent.
You should seek listing agreement cancellation clause so you are free to make a different arrangement with another broker.
It is better for all parties involved to simply release you from the agreement so that everyone can move forward.
Bob & Diana with Ratliff Realty Group RE/MAX Las Vegas, we believe a real estate agent should be held to very high standards.
Diana and myself are in the business of advertising your property to garner the attention of potential buyers and are expected to respond to all inquiries and handle any negotiations on your behalf swiftly and proficiently.
Bob & Diana with RE/MAX Las Vegas promptly communicate all offers to you and keep you up-to-date as to the progress of your listing.
We also keep you well-informed of any fluctuating market conditions that might affect the sale of your property.
Bob & Diana with Ratliff Realty Group RE/MAX Las Vegas
However, we also know that in the course of human events, there may be issues that cannot be resolved. If for any reason you are not satisfied with our brokerage, each of our listing agreements.
What is called a Free Easy exit clause which releases any and all affected parties who might find the arrangement unsatisfactory using a simple 24 hour written notice about your listing agreement cancellation clause.
Bob & Diana with Ratliff Realty Group RE/MAX Las Vegas provide our clients with this easy but effective Free Easy exit clause because we strongly believe the services that we offer are unsurpassed in the Las Vegas area.
Listing Agreement Cancellation Clause
When buying or selling Las Vegas homes for sale.
Contact an experienced Realtor!
Bob and Diana
Robert Ratliff RE/MAX Reliance
702-508-8262
3700 S Hualapai Way #201
Las Vegas
,
NV
89147
Monday, Tuesday, Wednesday, Thursday, Friday
9:00 am – 5:00 pm
Real Estate for Sale Las Vegas Listing Agreement Cancellation Clause homes for sale.

Listing Agreement Cancellation Clause
Latest posts by Robert Ratliff
(see all)