Million dollar homes in Las Vegas are luxury estate homes for sale.
Real estate agents listed many properties in Clark County, NV, at or above $1 million.
I can find these properties on various real estates websites, such as Zillow, Redfin, and Realtor.com.
When searching for properties in this price range, it is essential to consider the location, size, and features of the property and the overall real estate market in the area.
Exclusive Luxury Houses for Sale
Sorry we are experiencing system issues. Please try again.
Luxury Real Estate Neighborhoods
Some factors that may affect the value of a property include the location (e.g., proximity to amenities, schools, and public transportation), the condition of the property (e.g., age, state of the building and grounds), and any special features or amenities (e.g., a pool, a large yard, or a view).
It may also be helpful to work with a local real estate agent who has experience in the area and can help you navigate the market and find the right property.
Multi-million dollar homes for sale starting at 1 million dollars.
Custom houses and fine estate properties and homes for sale.
Million dollar homes are high-end properties priced at $1 million or more.
We can find these homes in a variety of locations and can vary in size, style, and features.
Multi Million Dollar Mansions
Million Dollar Homes Las Vegas for Sale - Multi Million Dollar Mansions
Million dollar homes may include some features.
Large lots with extensive landscaping and outdoor spaces
Custom finishes and high-end appliances in the kitchen and bathrooms
Pools and entertaining outdoor areas
Spas, saunas, and other wellness amenities
Home theaters, game rooms, and other recreational spaces
Multiple bedrooms and bathrooms
Gated communities with security and other amenities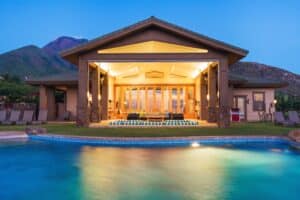 People locate million dollar homes in affluent neighborhoods or communities and find them in prime locations with views or other desirable features.
It is important to note that a million dollar home's specific features and amenities will vary depending on the location and the individual property.
If you are interested in purchasing a million dollar home, we recommend you work with a real estate agent or broker who has experience in the luxury market.
They can help you find homes that meet your specific needs and budget and can also provide guidance on the local real estate market and the home-buying process.
Luxury Real Estate in Clark County, Nevada, luxury estates, gated communities, custom homes, estates, builder closeouts, foreclosures, and more!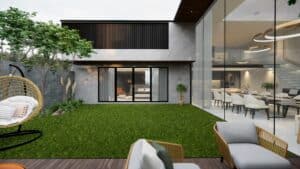 We can find multi-million dollar homes for sale by searching the MLS residential listings on this page.
These premier Clark County Nevada, real estate listings include the best houses in the greater Las Vegas valley.
One will find many high-end estate properties that have custom floor plans and are in private guard gated communities.
When you search MLS neighborhood listings, you may also find luxury homes with casita or possibly equestrian houses for sale.
Million Dollar Homes Las Vegas for Sale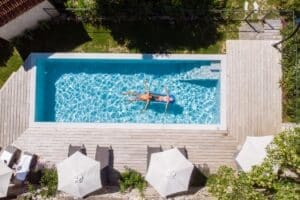 View Las Vegas Million Dollar luxury homes for sale priced from a Million Dollars to $3 Million.
See the latest MLS Listings with large beautiful photos.
Latest Las Vegas housing market and real estate market trends, search all Las Vegas Million Dollar homes for sale, including all available areas.
If you desire to locate golf real estate for sale, you will find several choice golf course homes that may be to your liking.
Mansions for Sale Las Vegas
Let us know when you have questions about luxury houses for sale real estate in Clark County, Nevada.
We are here to assist you in finding and securing million dollar homes and luxury real estate that you will thoroughly enjoy.
One may consider the following excellent choices when choosing to purchase multi-million dollar homes for sale in an exclusive golf course community that is both secure and guard gated:
These Luxury Real Estate communities offer high-end homes with world-class architecture and the finest craftsmanship.
Each Mansion for Sale Las Vegas community has exceptional amenities that you expect.
Million Dollar Homes For Sale Las Vegas 
Luxury Real Estate
When buying or selling Las Vegas homes for sale.
Contact an experienced Realtor!
Bob and Diana
Robert Ratliff RE/MAX Reliance
702-508-8262
3700 S Hualapai Way #201
Las Vegas
,
NV
89147
Monday, Tuesday, Wednesday, Thursday, Friday
9:00 am – 5:00 pm
Million Dollar Homes
Latest posts by Robert Ratliff
(see all)