Mount Charleston Real Estate – Cabins for Sale – Mountain Houses
Start Your Research Here: Search Exclusive Mountain Houses Information
Sorry we are experiencing system issues. Please try again.
Mount Charleston Real Estate and cabins offers Mountain Homes and vacation rentals. Includes Cabins for Sale listings, agent profiles, local school overview, area hikes, suburb descriptions.
Cabins for Sale, mountain homes and land. Cold Creek and Las Vegas, Nevada Mount Charleston Real Estate listings and mountain homes, local information, free advice for home buyers and sellers.
Mount Charleston Real Estate Cabins for Sale Mountain 702-508-8262
Your comprehensive online Mount Charleston Real Estate resource offering direct access to fabulous properties.
Mount Charleston sits amid the 300,000-acre Spring Mountain National Recreation Area, which offers 52 miles of hiking trails and 150 campsites.
You can ride horses or hike up the mountain trails, many of which are located along Deer Creek Road (State Route 158).
This Mountain Houses area is also home to a variety of wildlife, from eagles, owls and falcons to deer, rodents and reptiles.
Picnic areas are available at sites such as Old Mill, Cathedral Rock, Foxtail and Deer Creek.
Old Mill also provides horseshoe pits and a volleyball court for the athletically inclined.
Cabins for Sale & Houses Plus the Great Outdoors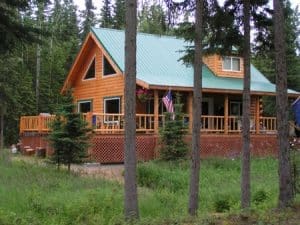 At the north end of the mountain, you'll find the Las Vegas Ski and Snowboard Resort.
Located within scenic Lee Canyon, this facility is the only ski operation in Southern Nevada.
Ski, snowboard, sled or just take a leisurely ride on the ski lift, which offers a great view of the surrounding hills.
Take a break at the Lounge, which overlooks Kyle Canyon near the top of the mountain map.
Cabin for Sale are available for overnight accommodations, or you can have a meal or a warm drink near the lodge's large stone fireplace.
On weekends, polka bands entertain the crowds who come to "chill" on the outdoor patio. Call Ratliff Realty Group for a more comprehensive Mount Charleston Mountain Houses information about properties in Clark County Nevada.
When buying or selling Las Vegas homes…
Contact an experienced Realtor!
Bob and Diana
RE/MAX Las Vegas Ratliff Realty Group
702-508-8262
Mount Charleston Real Estate Cabins for Sale Mountain 702-508-8262
Mount Charleston Real Estate
Robert Ratliff RE/MAX Reliance Realtor Las Vegas top real estate team in Las Vegas and Henderson, Nevada. Specializing in residential and commercial real estate for over 13 years. Call me direct at 702-508-8262.
Latest posts by Robert Ratliff
Robert Ratliff - RE/MAX Excellence Las Vegas
Average rating:
1 reviews
Dec 13, 2018
Outstanding Realtor!
I would highly recommend Bob and Diana for Mount Charleston properties and land. They did an excellent job is selling our home for top dollar.