Toll Brothers New Homes for Sale Summerlin – New Residential Construction Up to $30,000 Commission Rebate Program. Interested in a Toll Brothers New Homes for Sale Summerlin? Don't go inside without us!
Sorry we are experiencing system issues. Please try again.
Toll Brothers New Homes for Sale Summerlin Houses 702-508-8262
Exclusive New Summerlin Houses for Sale Information
What most people don't realize is that when you go to a New Residential Construction new home tract without an agent, you have no representation.
The on-site agent works for the New Homes for Sale Summerlin builder, is representing the builder, and ultimately, is looking out for the builder's best interests.
Often, when not represented, the buyer ends up paying unnecessary fees or costs and may not be aware of concessions that the builder might make.
REMEMBER, the seller's agent works for the seller, not for you. Buyers often think that they will pay extra if they purchase through a real estate agent, but that is not the case.
Residential Construction builders factor in the selling costs when they price their homes and buyers pay the same price whether any agents are involved or not.
In fact, often times we can save you money.
Up to $30,000 Buyer Rebate New Home Buyer
Up to $30,000 Buyer Rebate New Home Buyer 702-508-8262
New Home Buyer Rebate Las Vegas!New home rebates Las Vegas specialize in helping home buyers find ALL homes that match their EXACT criteria.Once you find a home you want to purchase, we'll help negotiate the lowest price possible PLUS rebate you up to 1% (of the purchase price) at closing!That's $5,000 cash back on the purchase of a $500,000 home!
Our concept is to assist buyers with their home search, help identify relevant areas/homes and answer questions along the way – without any cost, pressure, or obligation.
We realize that today's buyer does not want to be led around by an agent and have responded by developing a system that empowers our home buyers clients with the same tools and information we use so that you are in control of the process.
Your 1% new construction cash back rebate will be in addition to any special promotional pricing, discounts, closing credits, free options, upgrades or any other incentives that the builder may be offering at the time of your purchase.
The best part is that our services to help you purchase a new home will not cost you a penny!
A RE/MAX Las Vegas Ratliff Realty Group Realtor® is a New Homes for Sale master planned community professional who will represent only YOU!
So… the next time you get ready to walk into a new home subdivision, turn around and call us before you open the door and talk with the New Summerlin Houses for Sale builder's salesperson.
It's FREE for a Buyers to be represented by a Realtor®
New Home Rebate Las Vegas – New Construction Houses
Get connected to trusted builders who will finance, design & build your dream new home. New homes offer security, energy efficiency, and peace of mind. Skip the remodel, Buy New! Hot Deals In Your Area. Over 12,000 Communities. Green & Energy-Efficient.
Home Rebate MacDonald Highlands – We share 30% to 50% of commission on any home in Las Vegas-New Homes 50% Home Rebate.
Commission rebate on new home purchase, builder rebate commission, new home rebate program in Las Vegas, Best commission rebate program for new house for sale.
You have everything to gain and nothing to lose.
PLEASE CONTACT US IF YOU FIND YOUR NEW DREAM New Residential Construction BUILD BY TOLL BROTHERS AND LET OUR TEAM GET YOU THE BEST TERMS!
We negotiate better upgrades and more.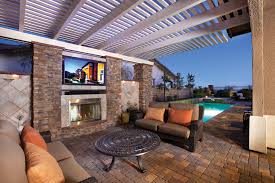 The Summerlin Paseos new homes being built by Toll Brother are simply beyond adorable. Toll Brothers has been in the business of building homes and communities since the 1960s.
They've  mastered the art of harmonizing nature, quality design, and functionality in the homes and communities they've built.
Now, Toll Brothers New Homes for Sale Summerlin is putting their magic on the Summerlin Paseos new homes.
Santaluz, located in Fox Hills and Paseo Breeze Summerlin, will soon be a new community of awe-inspiring single family homes from Toll Brothers.
New Summerlin Homes for Sale community will have a gated entrance, nature parks, and a lot of commons space for residents to use for outdoor activities.
Toll Brothers homes for sale residents will also have the chance of choosing among New Residential Construction three decorative home designs.
Real Estate Portal To Homes For Sale
Summerlin Paseos New Residential Construction Architecture
Catania –  Total lot area is 2,495 square feet. This exquisite Mediterranean model has three bedrooms, two baths, and a half bath. The living room measures 19'8" x 17' while the kitchen measures 17'4" x 13'3". The spacious master bedroom suite measures 20' x 15'. Outside it has three garages with an optional casita.

Messina – Total lot area is 2,684 square feet. This Spanish colonial style home also has three bedrooms, half a bath, and two full baths. It has a roomy living area, measuring 19' x 17'8" while the kitchen measures 16'6" x 12'6". Its master bedroom suite gives enough wiggle room with 18' x 16'8"ft. It also has a three car garage with an optional casita.

Trapani – With a total area of 2,873 square feet, it's the biggest of the three. This conveniently spacious Italian inspired home has four bedrooms, three baths, and a half bath. The master suite measures 17'8" x 17' with plenty of space in the walk-in closet. It's living area has plenty of space with 20'8" x 16'8" while the kitchen is 16' x 12'. It's also conveniently designed with three bay garages and a casina option.
All of these Summerlin Paseos new homes built by Toll Brothers New Homes for Sale Summerlin have 8' interior doors, gourmet kitchens, granite counters, modern fixtures and 10' ceilings heights.
There will only be 53 deluxe units from Toll Brothers New Summerlin Houses for Sale.
Toll Brothers New Homes for Sale Summerlin Houses 702-508-8262
Summerlin Villages
When buying or selling Las Vegas homes for sale.
Contact an experienced Realtor!
Bob and Diana
Robert Ratliff RE/MAX Reliance
702-508-8262
3700 S Hualapai Way #201
Las Vegas
,
NV
89147
Monday, Tuesday, Wednesday, Thursday, Friday
9:00 am – 5:00 pm
Toll Brothers New Homes for Sale Summerlin
Latest posts by Robert Ratliff
(see all)