Real estate marketing plan for sellers Bob & Diana RE/MAX Las Vegas team of professionals offers the 201-Step System to get selling my house sold fast and for top dollar!
Discover Home Selling Advice Information
We have a list of questions you should ask ANY Realtor before you sign ANYTHING!
We provide details of Bob & Diana's guarantee, a list of Real Estate Myths, and much more!
Please review this selling my house package before your next appointment with Bob & Diana.
At this point, we do not know all of your particular needs and objectives, nor do we know your financial and family situation entirely.
We do know that selling your Las Vegas home can be an extremely emotionally trying time, or a very exciting one.
Our job is to provide you with enough solid information on selling my house so you can make an honest, informed decision based upon facts not hype.
Selling My House – Real Estate Marketing Plan for Sellers Selling My House 702-508-8262
As you look through this real estate marketing plan for sellers package, use the forms at the back to note any questions that you have for me so that we will not forget to address them at our meeting.
We are preparing a complete Las Vegas real estate marketing plan for sellers presentation and market analysis for our meeting.
We will cover many important items about selling my house that other agents may not even know, such as:
✓ The proven 201 Step Home Selling System
✓ And much more
Selling your Las Vegas home is a complicated task, so it is crucial to have every possible advantage you can.
Thank you again for your time, and we look forward to meeting with you.
MISSION STATEMENT
It is the mission of Bob & Diana to give home selling advice consistently provide the highest quality, most innovative and exceptional real estate service available anywhere in the Clark County NV., and surrounding areas.
Our client's needs always come first. We will strive to always provide value far in excess of our client's expectations.
Our constant goal is mutual respect, and long term relationships that are beneficial to all parties.
Our operation will be a great place to work and do business. We will be positive, helpful, and enthusiastic at all times – always focusing on solutions, not challenges.
We will take care of business first and foremost selling my house, but have fun and enjoy ourselves in the process.
We will run a clean, organized, and efficient operation, and always adhere to the highest standards of integrity and ethical business practices.
We will never rest on our accomplishments. We will constantly strive to create, develop, and implement new ideas, real estate marketing plan for sellers strategies, and services that will benefit our clients.
We will continue to seek continuing education in all aspects of our business to increase the level of service we offer our selling my house clients.
Core Values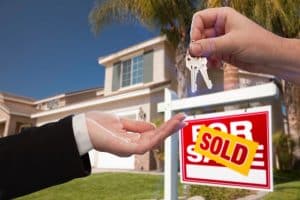 ∙ Honesty & Integrity at all times and in all home selling advice situations.
∙ Continually improve our services to exceed our client's home selling advice expectations.
∙ Create and nurture a fun, exciting, creative and productive work environment.
∙ Tirelessly pursue personal & team growth while reaching well-formulated goals.
∙ Work with only the most enjoyable and motivated clients and co-workers.
"Bob & Diana's with RE/MAX Las Vegas Amazing 201 Step System to Get Your Home Sold Fast and For Top Dollar"
Research tax records to verify full and complete legal information is available to prospective buyers and buyer's agents on MLS printout.
Research property's ownership and deed type
Research property's public record information for lot size & dimensions
Research and verify legal description
Research property's land use coding and deed restrictions
Research property's current use and zoning
Verify legal name(s) of owner(s) in county's public property records
Research sales activity for past 6-18 months from MLS and public records databases
Research "Average Days on Market" for property of this type, price range, and location
Research competitive properties that are currently on the market.
Research competitive properties that have been withdrawn.
Research competitive properties that are currently under contract.
Research expired properties (properties that did not sell during their time on the market).
Research competitive properties that have sold in the past six months.
Call agents, if needed, to discuss activity on the comparable properties they have listed in the area.
Research the previous sales activity (if any) on your home.
Download and review property tax roll information
Prepare "Comparable Market Analysis" (CMA) to establish fair market value
Obtain and verify accurate methods of contacting you.
Gather information to help assess your needs.
Review current title information.
Measure interior room sizes.
Confirm lot size your copy of certified survey, if available.
Obtain copy of floor and pool plans, if available
Review current appraisal, if available.
Identify Home Owner Association manager, if applicable
Verify Home Owner Association fees, if applicable
Verify security system, current term of service and whether owned or leased.
Verify if you have a transferable Termite Bond.
Ascertain need for lead-based paint disclosure
Verify if property has rental units involved; if so, make copies of all leases, verify all rent and deposits, inform tenants of listing and discuss how showings will be handled.
Compile list of repairs and maintenance items.
Prepare showing instructions for buyers' agents and agree on showing time window with you.
Assess your timing.
Assess your motivation.
Assess your immediate concerns.
Ask you questions about the property and yourselves to learn how to better serve and provide helpful information if needed.
Discuss your purchase plans and determine how Bob & Diana, and the Ratliff Realty Group with RE/MAX can assist you in your next purchase (local, new home construction, investment, or relocation) or if we can research and find a qualified agent to assist you in your new location.
Determine how quickly you need to move.
Continue follow up on your home during listing period and for 12 months after the sale to reassure buyer of the quality of your home.
Install hi-tech lockbox to allow buyers and their agents to view your home conveniently but does not compromise your family's security.
Write remarks within the MLS system specifying how you want the property to be shown.
Prepare showing instructions for buyers' agents and agree on showing time window with you.
Prepare detailed list of property amenities to have readily available at your home, to include in Marketing Booklet, and assess market impact
Prepare MLS property Profile Sheet
Proofread MLS database listing for accuracy – including proper placement in mapping function
Enter property data from Profile Sheet into MLS Listing Database
Electronically submit your home listing information to The Multiple Listing Service for exposure to all active real estate agents in the area.
Immediately submit digital photos of the interior and exterior of your home to the MLS at the same time listing is input allowing buyers and agents to view pictures when narrowing down homes they will actually tour.
152 Additional Steps To Our 201 Step System for Selling your Las Vegas home at Top Dollar! Will Be Revealed During Our Consultation!
We look forward to working with you and give you home selling advice to sell your Las Vegas home fast and at top dollar! Bob & Diana RE/MAX Las Vegas team of professionals are ready to get started on your real estate marketing plan for sellers on your behalf.
Sorry we are experiencing system issues. Please try again.
Selling My House
Real Estate Marketing Plan for Sellers Selling My House 702-508-8262
When buying or selling Las Vegas homes for sale.
Contact an experienced Realtor!
Bob and Diana
Robert Ratliff RE/MAX Reliance
702-508-8262
3700 S Hualapai Way #201
Las Vegas
,
NV
89147
Monday, Tuesday, Wednesday, Thursday, Friday
9:00 am – 5:00 pm
If you are ready to explore Real Estate Marketing Plan for Sellers
Latest posts by Robert Ratliff
(see all)