Short Sale Las Vegas – Free Home Foreclosure Help – Las Vegas Short Sale Agent
Start Your Research Here: Exclusive Free Home Foreclosure Help Information
Short Sale Las Vegas live seminar is an example of our specialist network.
Las Vegas short sale agent Ratliff Realty Group RE MAX real estate team of Realtor professionals in the Clark County Nevada market.
Exclusive Information on Your Las Vegas House
Do you have questions about foreclosure?
Do you have questions about bankruptcy?
Do you have questions about loan modification?
Do you have questions about if your home will ever recover financially?
Do you have questions about IRS debt consequences?
Do you have questions about qualifying for relocation money?
Do you have questions about how long the short sale Las Vegas process takes?
Do you have questions about whether you need an attorney?
Short Sale Las Vegas Possible Hardships Include:
Divorce
Medical Emergency
Unemployment or Reduced Income
Job Transfer
Bankruptcy
Death
Fill Out This Form Now! Bob & Diana Will Call Immediately!
Sorry we are experiencing system issues. Please try again.
As you can imagine, the process of getting a hardship package accepted, avoiding deficiency judgement, finding a qualified buyer and satisfying the bank's pre-closing conditions can require specialized skills and highly organized systems.
With hundreds of successful Realtor Las Vegas short sale agent closings over the past 12 years, RE MAX has the Free Home Foreclosure Help experience, bank connections and negotiation savvy necessary to free home foreclosure help Southern Nevada sellers.
Why Choose a Realtor Short Sale Las Vegas Agent?
If you are unable to pay your mortgage payment, and a loan modification is not the long-term answer for your scenario, it is significantly beneficial to attempt a Short Sale Las Vegas before you simply walk away and give your home back to the bank.
A foreclosure is considered by banks an abandonment of a debt, and may be held against you by future creditors and employers for several years.
In addition to the negative credit score implications, there is a possibility that your previous lenders will file a deficiency judgement and basically sue you for their losses during the Free Home Foreclosure Help process.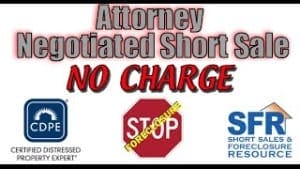 Bankruptcy is generally your only protection if it gets to that point.
However, in many instances a short sale Las Vegas can be negotiated where the debt is settled at the time of sale, releasing the borrower from any possible future liens or repercussions.
If you have any questions about how to sell your Clark County Nevada home, please call us now at 702-508-8262 and we will set up a private free consultation.
Free home foreclosure help RE MAX has two office locations in Las Vegas Nevada.
Call 702-508-8262 and speak to Robert Ratliff at Ratliff Realty Group with RE/MAX Realtor Las Vegas.
Las Vegas Short Sale Agent
Short Sale Las Vegas
When buying or selling Las Vegas homes for sale.
Contact an experienced Realtor!
Bob and Diana
Robert Ratliff RE/MAX Reliance
702-508-8262
3700 S Hualapai Way #201
Las Vegas
,
NV
89147
Monday, Tuesday, Wednesday, Thursday, Friday
9:00 am – 5:00 pm
Short Sale Las Vegas

Latest posts by Robert Ratliff
(see all)